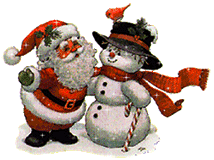 This is the last week of the 5th grade Candy Cane sale! Cost $1.00.
Wednesday is our Social Studies test. The students on Monday will bring home a review packet to help study for this test.
There will be a math test over multiplication and division of fractions on Tuesday. The students will fill out a review sheet and bring that home on Monday evening to look over for the test.
Friday we will be going to Santa Shop @ 11:00.  This is the perfect time for your child to buy holiday gifts for friends and family.
Our Holiday party will be Friday, December 18.  It will be from 2:15-3:15. Please visit the link which I sent via e-mail to volunteer your time or donations for this party. Thank you in advance.