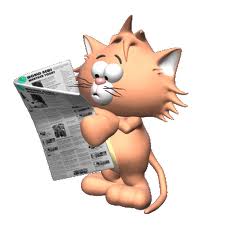 Miscellaneous:
Monday, March 7 is a records day for teachers; there will be no school for students that day.

Parent-Teacher conferences will be held March 7 – 9. We are looking forward to meeting with you to discuss your child's progress.

Fifth graders will be visiting Baldwin Street Middle School on Thursday, March 10. We will learn a little about what to expect in middle school, tour the building, hear performances by sixth grade musicians, and eat lunch. A letter from Jenison Hudsonville Food Service explaining the process for students who wish to buy lunch will be sent home with students on Friday. Students are also welcome to bring their own lunch to eat at the middle school.

Please make sure your child is practicing math facts at home using Mobymax five minutes each day.  

The Scholastic Book Fair is coming to Georgetown. We will be previewing on Tuesday March 8 and shopping on Friday March 11th.

The Scholastic Book Fair is coming to Georgetown. Information was sent home about the All for Books competition. This allows our PTC to purchase books for or classroom libraries.